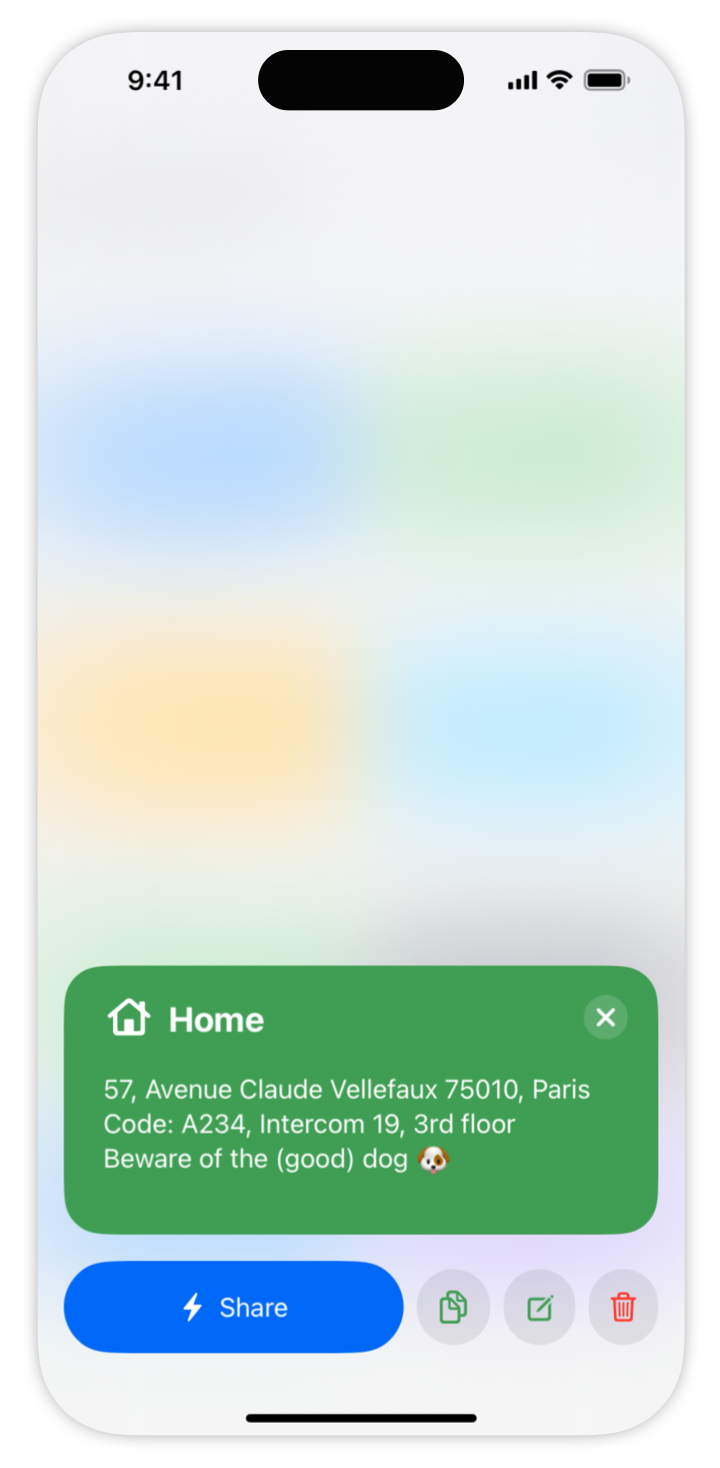 You have so much to share.
IBAN, URLs, social networks, codes and addresses… And even those messages you've typed again and again!
iMessage.
All your info stays within reach in iMessage: share it as the conversation goes!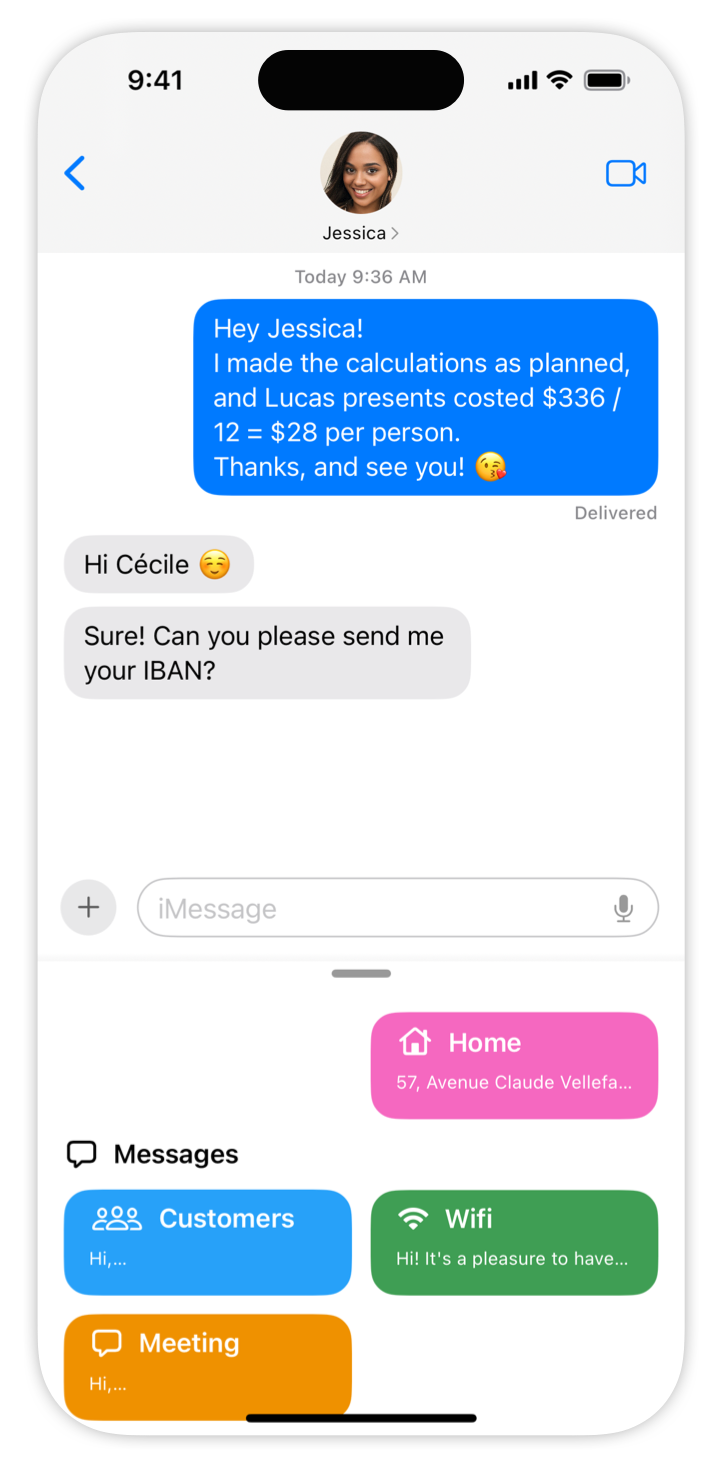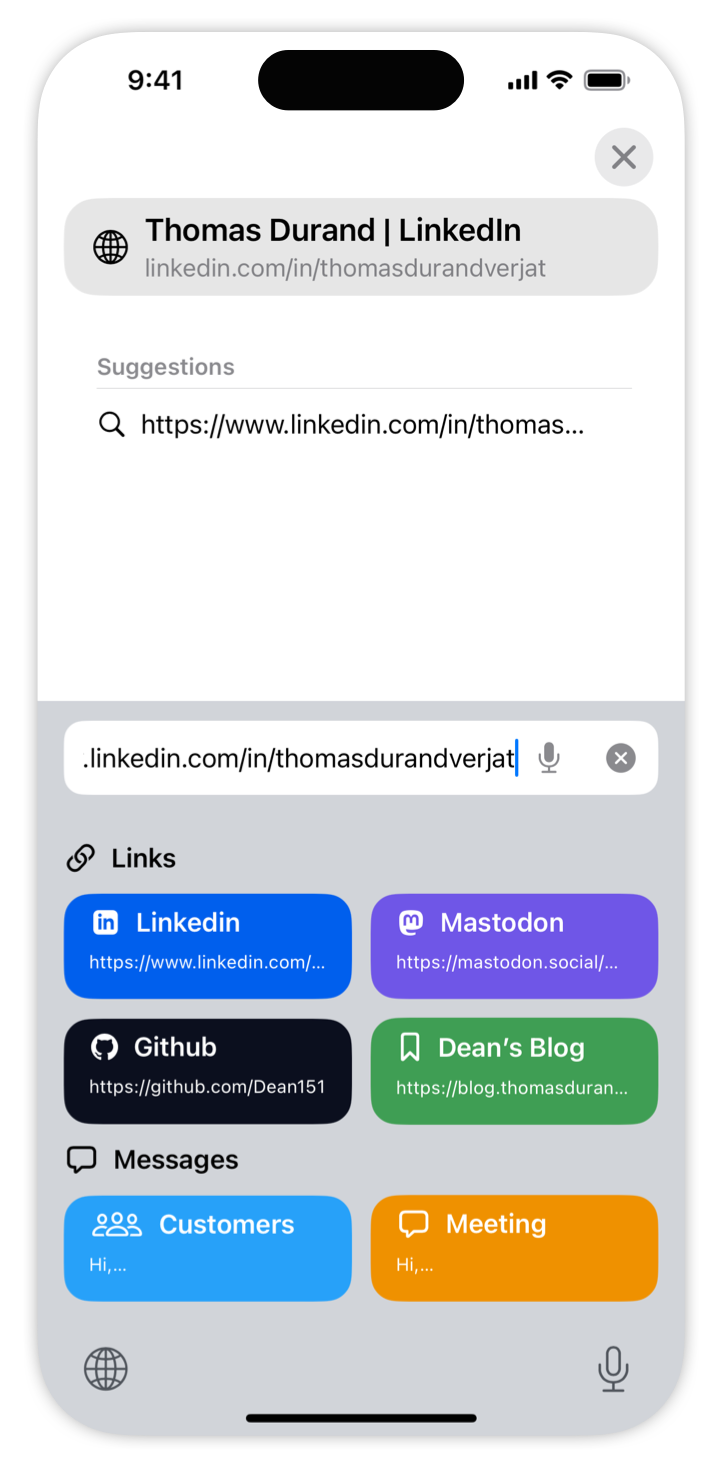 The custom keyboard.
Add SharePal to your custom keyboards: keep your info at hand and use it in the blink of an eye in the search bar, a conversation, a note, a form...
They chose SharePal
This app is a game changer for storing private data and be able to reuse it quickly everywhere! Great tool, thanks devs !

Didn't know I needed this app!

But I did need it! It's a lovely, simply designed app that makes sharing often-used text really easy. It allows you to specify any number of text-based items, categorise them, give them neat icons and colours to aid identification, and then share them from within Messages. It also has a custom keyboard to make sharing even easier! This is a great app for easily sharing text you use often. Always need to recall your email address, bank details, passport number, cute little message to your bestie? Then SharePal is your best pal!

Appli géniale, et bien pensée ! C'est esthétique, ergonomique, et pratique (l'app clavier, pour avoir accès à tous les raccourcis en un petit tapotement sur le "globe" du clavier de base, c'est le must).